What Is A Rubbish Chute?
A rubbish chute is an easy way of removing waste material from upper storey areas such as roof tops, balconies or scaffolds in an efficient manner.
The chutes come in modular sections of 1.1m which also have adjustable chains meaning that they can be set up to any height desired.
A typical set up would involve a dump hopper, 1.1m tube sections and a fixing bracket. There are several different brackets that can be used to attach to scaffolds, balconies, windows or flat roof tops. For more heavy duty work we can install chute liners to re-enforce the sections.
More information on the product that we use can be found at Geda.
Typical Set Up Times
Our most popular set up is around 10m high and is generally fixed to a stair or ladder access scaffold that Stronghold can also supply.
The time needed just for the chute set up is around 2 hours.
If a scaffold is required also then we normally ask the client to allow for a one day install.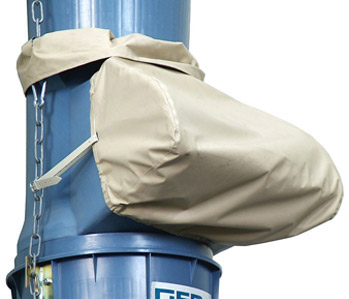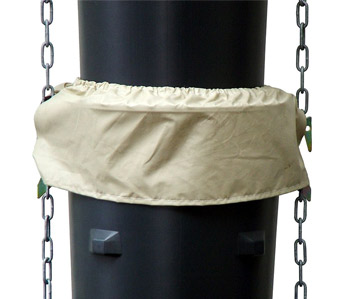 ADVANTAGES OF USING THE CHUTE SYSTEM




Competitive rates for install
and weekly hire.

Safe method of disposing
of waste material.

Respected and trusted international
manufacturer exceeding
Australian standards.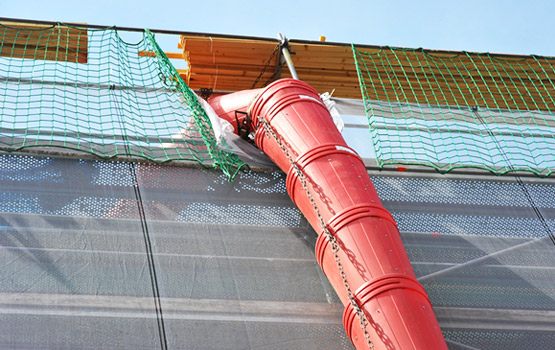 Who would use this service?
There are lots of different projects that would benefit from the install of our rubbish chutes but our main customers are:
Roofing companies
Fit out and refurbishment companies
Strata maintenance
Demolition companies
Waste management
Home owners
Contact us today for a no obligation quote for all of your rubbish chute hire needs!